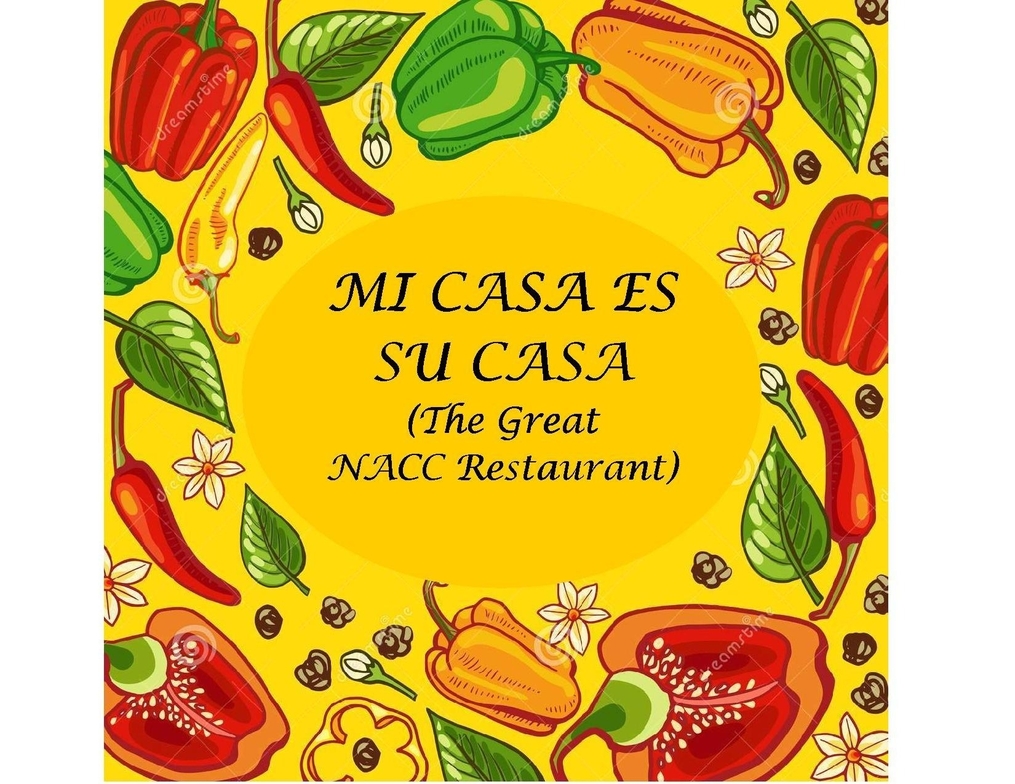 NACC MEXICO TEAM INVITES YOU TO BE PART OF THE ANNUAL HOUSE BUILD FUNDRAISER
Sign up as a RESTAURANT PROPRIETOR. Offer a themed restaurant, charge a fee and donate this to the Mexico house build. Deadline is January 23. Contact Harriette, Phyllis, or visit the sign-up table in the foyer.
OR
Sin up to be a CUSTOMER. Choose to dine at one of the fine restaurants and your money will be donated to Mexico. Restaurant guides will be available on January 27. Restaurants open February 8 - March 24.