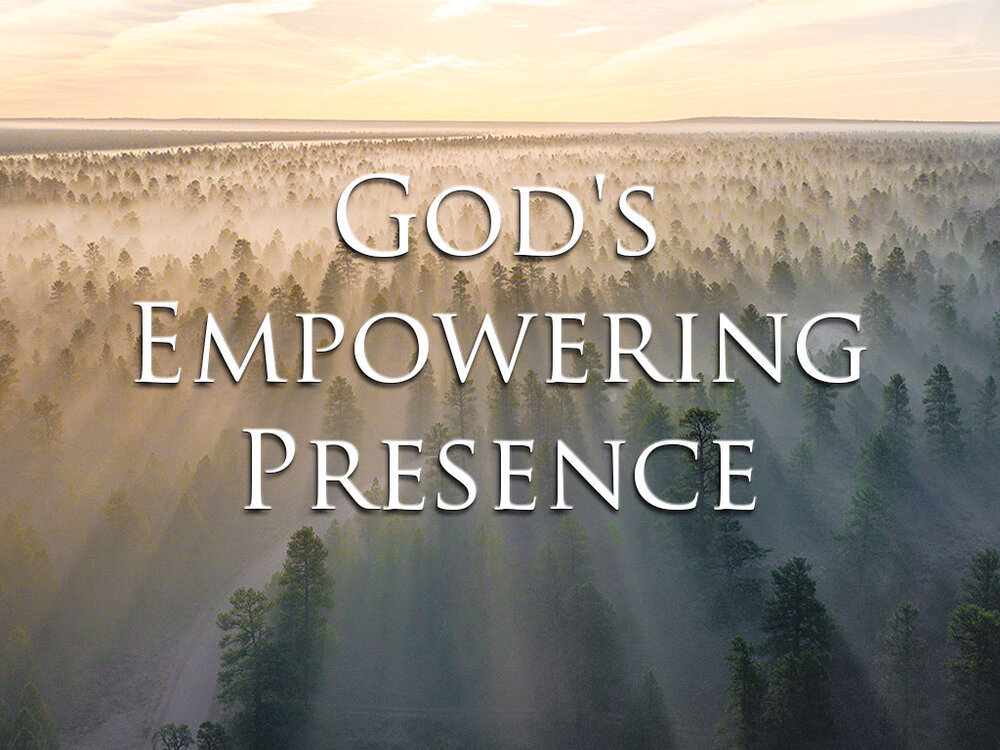 January 19, 2020
Genesis 1:1-5; Exodus 31:1-11
"The Spirit In Creation"
"God's Empowering Presence"
• I am thinking about 2 specific kinds of people:
1. People who think of the Spirit as an "it"
2. People who reduce the Spirit's work to the "controversial"
• There is no one book in the Bible about the Holy Spirit but the Spirit is referred from beginning to end of the Bible
The Spirit and the bride [the church] say, "Come!" And let the one who hears say, "Come!" Let the one who is thirsty come; and let the one who wishes take the free gift of the water of life. (Revelation 22:17)
In the beginning God created the heavens and the earth.
Now the earth was formless and empty,
darkness was over the surface of the deep,
and the Spirit of God was hovering over the waters (Genesis 1:1-2)
• The Spirit is hovering, "brooding," making ready, preparing
• Just like at the baptism of Jesus
• Genesis 1: The Father as the author, the Son as the architect, the Holy Spirit is the administrator.

"Where can I go from your Spirit? Where can I flee from your presence?" (Psalm 139:7)
o Answer: Nowhere! the Spirit of God is everywhere in Creation
The Spirit's work in the lives of those who create, build, make, give shape…
"See, I have chosen Bezalel son of Uri, the son of Hur, of the tribe of Judah, and I have filled him with the Spirit of God with wisdom, with understanding, with knowledge and with all kinds of skills—" (Exodus 31:2-23)

"Common Grace"
• Louis Berkhof: "…[God] distributes in varying degrees gifts and talents among men, promotes the development of science and art, and showers untold blessings upon the children of men," (Berkhof, p. 434, summarizing Calvin's position on common grace).
• "Common grace": we acknowledge the God-given gifts and abilities of others
• Why?
o This is the teaching of the Bible
o A place of contact with others
o To acknowledge with joy the work of the Spirit in the lives and the work of so many

Various Examples:
The Sun
The Earth
Buildings
Van Gogh Painting
"Adorning The Dark"
"You have the sense that you aren't the one who conceived of the thing but are a surrogate mother helping to birth something new into the world.
That doesn't mean we turn off our brains, or that we forfeit our agency in shaping the art. There's a paradox at work here.
Serving the work doesn't mean we don't have an agenda, but that the agenda works in partnership with the wild, creative spirit—not as an overlord."
Andrew Peterson. Adorning the Dark (Kindle Locations 1260-1263). B&H Publishing Group. Kindle Edition.
"Pride And Prejudice"
"1917", Film
Etc., etc., etc.