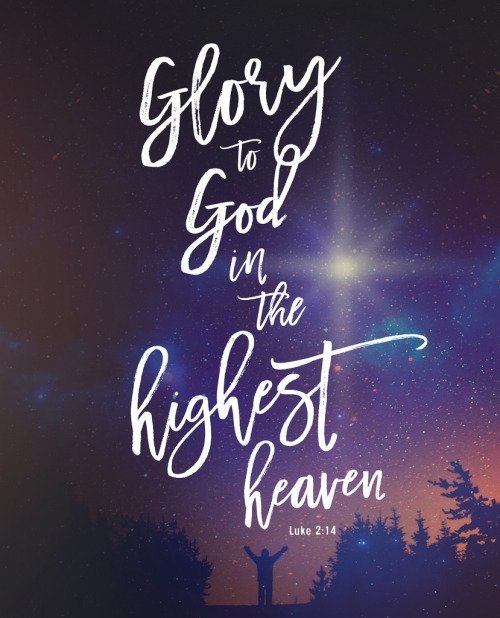 December 22, 2019
"Spreading The Word"
Luke 2:1-20
Caesar Augustus
• Luke sets the birth of Jesus in the real history.
• And Caesar, like any king / leader, has ambitious plans for his Empire
The Plan Of God
• Luke places the plans of Caesar right alongside the continuing story of God who has a plan to save and liberate and free His creation.
• And we get a sense of God's plans in various places of the Bible:

1. "And I will put enmity
between you and the woman,
and between your offspring and hers;
he will crush your head,
and you will strike his heel." (Genesis 3:15)
• This prophecy comes the moment of the first disobedience: What grace and mercy!
2. For to us a child is born,
to us a son is given,
and the government will be on his shoulders.
And he will be called Wonderful Counselor, Mighty God,
Everlasting Father, Prince of Peace. (Isaiah 9:6)

3. "He was despised and rejected by mankind,
a man of suffering, and familiar with pain.
Like one from whom people hide their faces
he was despised, and we held him in low esteem" (Isaiah 53:3)

God Telling The Angels…
Angels
• Angels are not "cut and cuddly" but rather are imposing and majestic "spiritual beings"
Angels Telling The Shepherds
• From 2 weeks ago: What if the angel had never come to Joseph?
o What if the angel had never come to Zechariah?
o What if the angel had never come to Mary?
o What if the angel(s) had never come to the shepherds?
Shepherds
• Whether or not the shepherds were "social outcasts" we can say with certainly that the angels coming to shepherds is shocking and amazing us because the angels are not visiting [as we would expect]: the royals—the princes, or the religious leaders –or the Pharisees, or the high and mighty, the Hollywood or K-Pop stars, or even Caesar Himself
Shepherds Visiting Jesus
• And then, also shockingly, it is these regular ordinary , "blue collar " (?), earthly people who go to visit the King, the Messiah

So they hurried off and found Mary and Joseph, and the baby, who was lying in the manger. When they had seen him, they spread the word concerning what had been told them about this child…(Luke 2:16-17)

We too "spreading the Word…"