Thursday, April 25, 2019 Next Date
7:00 - 8:30 pm
Fireside Room
This event has already occurred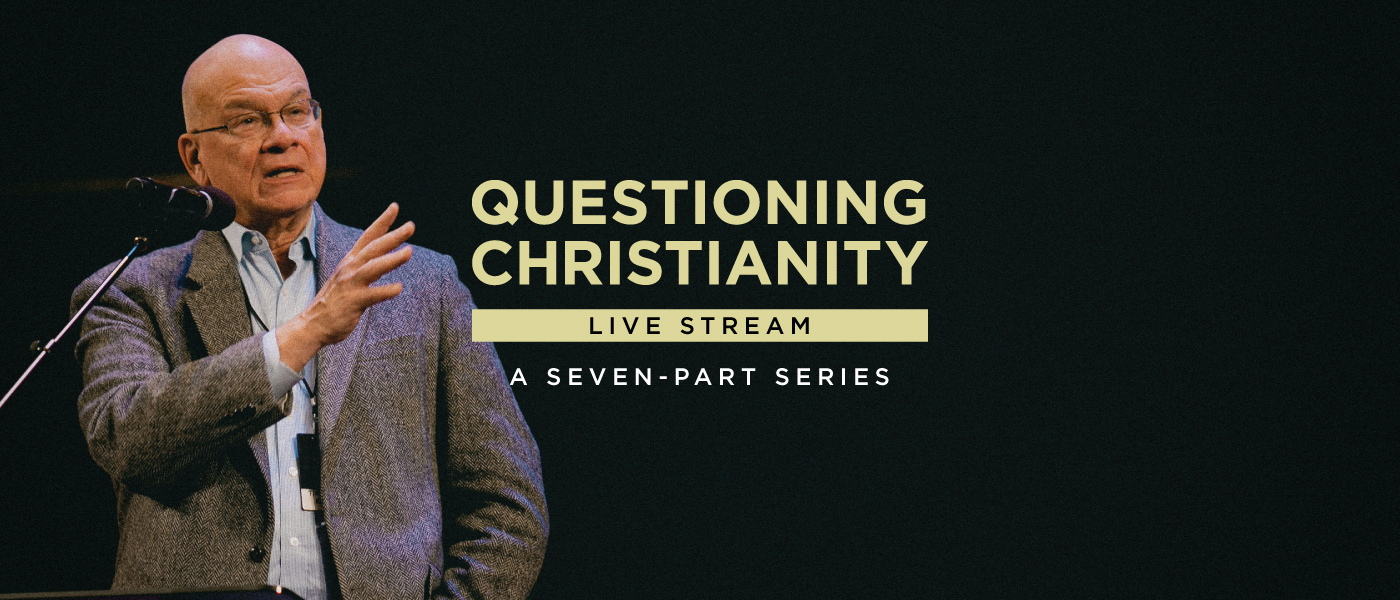 Questioning Christianity: Answers To Big Questions
7-part livestream video series featuring Pastor Tim Keller
Thursday evenings from 7:00pm – 8:30pm, April 4 – May 16
* Location: Fireside Room
* Each session will feature a 30-35 minute talk from Tim Keller and a 30-35 minute Q&A time.
Weekly Topics
1. Faith & Proof – Thursday, April 4
How can you believe in something you can't prove?
2. Meaning – Thursday, April 11
Does life have meaning beyond what I make of it? Can life be meaningful in the face of suffering?
3. Satisfaction – Thursday, April 18
How can I be happy? Does God care about my happiness?
4. Identity – Thursday, April 25
Am I only as good as my latest achievement?
5. Morality – Thursday, May 2
Can there be moral absolutes? Aren't right and wrong just common sense?
6. Justice – Thursday, May 9
What can humans do in the face of all the injustice in the world?
7. Hope – Thursday, May 16
Can hope exist in the face of death and all the evil in the world?