Saturday, December 7, 2019
5:30 - 8:00 pm
sanctuary
This event has already occurred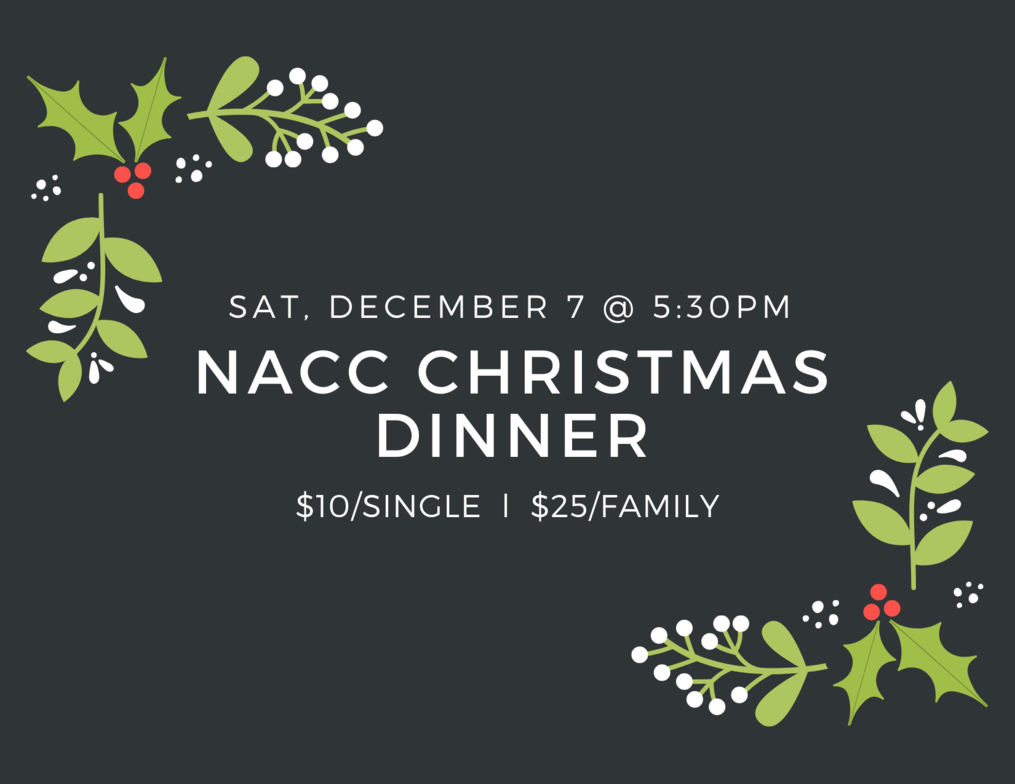 The church Christmas Dinner is planned for Saturday, Dec 7 at 5:30PM, so mark your calendars! We will be serving a traditional turkey dinner with all the trimmings for the SAME price.
$25/ family and $10/single.
The tickets go on sale starting November 17. Please sign up in the foyer with either Elsie Takasaki, Wendy Zhong, Colleen Van Ooyen or Jan Johnstone.
We are looking for help to prepare this feast. We need 4 turkey cookers and helpers to come to the church early on Saturday to set up the sanctuary and prepare the food or stay after to help clean up and prepare for the Sunday morning service. Also please bring your own cutlery and plates. It really helps with the clean up.