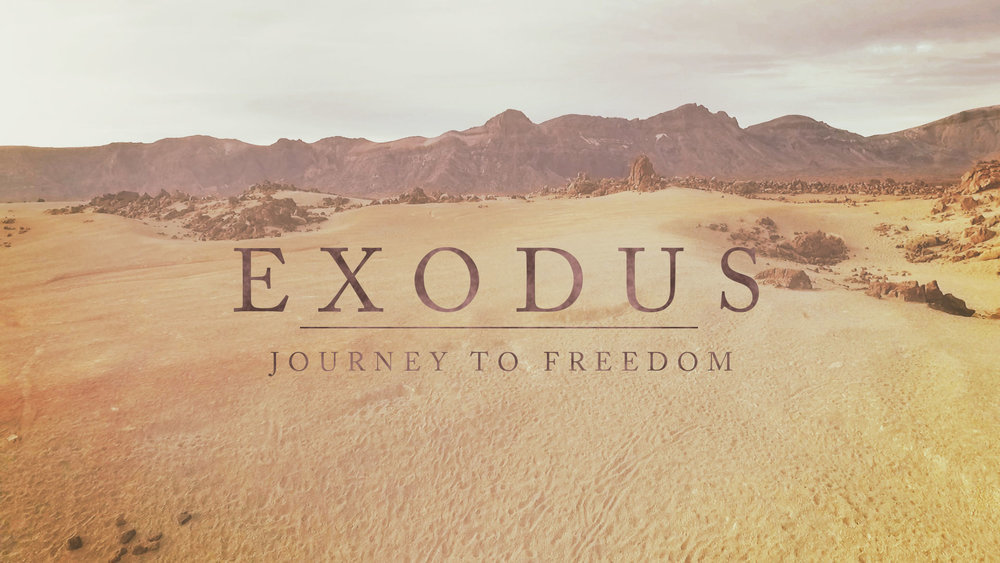 In a couple of Sundays (September 22) we will be starting a new sermon series on the book of Exodus.
Here are some things to know about this sermon series:
1. I want to thank Pastor Angela for the good idea for this sermon series. She suggested a series on a book of the Bible, one throuhg which we could really dig into the story of the Bible and then suggested we try the book of Exodus. Thank you, Pastor Angela, for this good idea!
2. I also want to thank Elder Marcos Badra who has put together a great graphic for this sermon series and also recommended a very fine commentary to me written by Alec Motyer. A very good book. Thank you Marcos!
3. The plan is for this sermon series to last for most of the upcoming ministry year and run until next spring (May or June). This will mean a long sermon series. Let's pray for God to give us perseverance to make it through!
4. I found out recently that two churches in Burnaby are also doing a sermon series on the book of Exodus: New West CRC and New Life Church. Is this just coincidence or the providence of God?
5. Exodus is a crucial and foundational book in the Bible and the Exodus event is the great act of salvation in the Old Testament. Much of the Old Testament looks back on the Exodus and then looks forward to a "new Exodus."
6. Weekly reading: we would like to encourage us to read through the book of Exodus during the upcoming months. We suggest one or two chapters per week. Reading reminders will be in the Enews, bulletin and web site.
7. We are calling this sermon series "Freedom." This is the great theme of Exodus. We hope to discover much about freedom through the book of Exodus and the sermon series. One thing I hope we will discover is that true freedom is always "freedom from" (in the book of Exodus is to freedom from Pharoah and slavery) and also "freedom for" (Exodus: freedom for God's purposes in our lives).
8. Prayer: please pray for this sermon series. May God's Word be alive and tangible in our lives and among us as a church community.
If you have any questions or comments about this sermon series or any insights about the book of Exodus as you are reading through it, please let me know.